Flexibility. Integration. Digital Adoption.


Form game-changing practices
for inventory accuracy.
Responding to a survey conducted by McKinsey, a whopping 85% of respondents expressed that their supply chains were struggling due to inefficient digital technologies.
Agile inventory management plays a decisive role in building credibility, excellent customer experience, and brand loyalty. The decision-makers, warehouse managers, and inventory supervisors need to look beyond the information silos and inefficient legacy systems to deliver enterprise value to customers. And take steps to upgrade to analytics and forecasting technologies that help overcome the pitfalls and error-prone inventory workflows and processes.
Evoke Technologies brings real-world insights, views on the latest technologies, and learnings for efficient inventory management. Watch the 30-minute webinar session as our expert speakers take you through the new perspectives on the best practices that would help you achieve inventory accuracy.
Learnings that will help you rethink inventory:
Learn how a flexible warehouse management system becomes a key enabler of inventory accuracy
Know how integrated inventory management helps manage on-hand stocks efficiently
Decode how automation and demand forecasting becomes an integral part of the inventory system
Meet your speakers: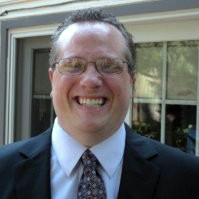 Greg Longaker
Director, Evoke Technologies
Greg has 25 years of experience in helping enterprises solve business and inventory management challenges. Watch him speak on how the new technologies and industry insights will allow organizations to drive growth and deliver improved business value to customers.
Ferosh Sethumadhavan
Sr. Director, Evoke Technologies
Ferosh has 20+ years of experience supporting organizations with digital technologies that are imperative for supply chain enterprises. As he brings new insights, learn how the digital advancements would help increase accuracy across your inventory management endeavors.
Please follow and like us: