Digitization Planning,

Roadmap, and Execution
With a comprehensive set of tools
and domain expertise, we fulfill your
business goals of a seamless transition
to modern technologies.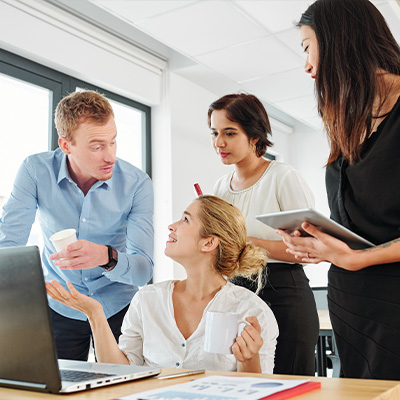 Evoke's framework and reliable insights help enterprises in closing the gap between their planning and execution processes. Based on your business challenges, we help you identify, plan, and execute technologies to drive business performance.
We develop a strategic roadmap leading to phased implementation. Our experts help you become digitally advanced by keeping your intellectual property intact.
Our Proven Digitization

Execution Framework
Risk Analysis and Management
We take care of your Intellectual Property against outside threats. Our risk management plan helps us identify the security issues that may affect the project.
Plan Execution
Keeping the project's timeline in mind, we put the plan in motion through careful execution.
Gap Analysis and Refinement
We improve our services in response to changing needs and by analyzing whether your business objectives are being met.