Providing a Secure and Resilient

Cloud Environment
The growing adoption of cloud computing is hampered
by security concerns, which can expose
businesses to critical vulnerabilities.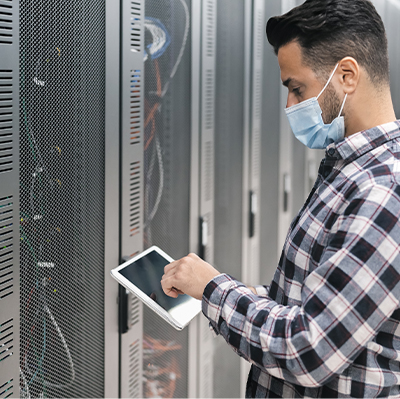 Our CSaaS capabilities make businesses more resilient, compliant, and responsive.We followa multi-layered security approach andsuggest the security required at each level.
Our multi-skilled team leverages the best practices and proven processes from past implementations to enable cloud resiliency. Our comprehensive approach to addressing threats begins with identifying security risks and requirements, followed by a roadmap to implement the best possible solutions.
Align
Assess security risks for current and future business states
Identify security requirements and cost-benefits for them
Round-the-clock support for any P1 issues
Create a roadmap for implementing the requirements
Develop governance for those controls
Protect
Data
User
Applications
Endpoints
Manage
Visibility
Detection
Investigation
Response
Modernize
Unify security information without costly integration
Search for threats
Orchestrate actions
Automate responses
Monitor
Continuous supervision
Assessing Server security
Application security
Platform security