Your Premier Partner for Google Cloud Excellence
We empower customers to develop cloud-native solutions
and expedite their digital transformation within
the Google Cloud Platform (GCP).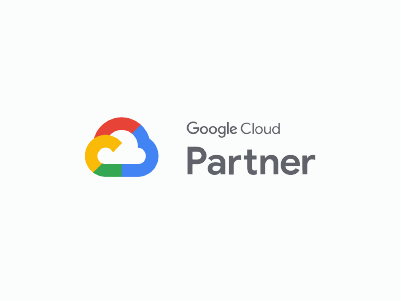 Evoke's exceptional practices, methodical tool selection, and tailored programs for data and environments empower clients to harness best-in-class and cost-effective services.
Our commitment extends to delivering precise cloud solutions that rejuvenate businesses while placing paramount importance on data security and compliance. Notable GCP involvements encompass GCP Data Analytics, Big Query, Cloud Dataflow, Dataproc, Cloud Pub/Sub, Cloud SQL, Cloud Spanner, Cloud Bigtable, Looker, and more.
Why Choose Evoke for GCP Programs:
End-to-End Know-how: Evoke boasts comprehensive knowledge spanning the entire GCP spectrum, ensuring holistic solutions for your needs.
All-Encompassing Service Enablement: Our seasoned experts provide guidance across all GCP services, guaranteeing an all-inclusive partnership.
Certified Engineering Prowess: Trust in our certified engineers who bring unparalleled proficiency to every project.
Automation and Transformation Experience: Evoke's mastery of automation and transformation techniques propels you towards operational excellence.
Evoke Accelerators and Plug-Ins: Leverage our proprietary accelerators, plug-ins, and pre-packaged solutions for quicker deployments.
Global Support Network: Benefit from the expertise of our near-shore and offshore professionals, ensuring ongoing support.
Start Small, Dream Big: Evoke encourages experimentation; we initiate with modest engagements, proving our mettle before scaling.
Highlights of Our Strategic Partnership:
Innovative Cloud-Native Solutions
Evoke is at the forefront of enabling businesses to construct cloud-native solutions that seamlessly integrate with GCP's dynamic ecosystem.
Rapid Digital Advancement
By collaborating with Evoke, organizations can swiftly embark on their digital journey, utilizing GCP's robust infrastructure and services.
Unmatched Best Practices
Our guidance ensures that clients adopt industry-leading strategies, maximizing the benefits of GCP while streamlining operations.
Tailored Data Solutions
Evoke's tailored approach guarantees that clients capitalize on the cream-of-the-crop, cost-effective services available through GCP.
Excellence in Cloud Solutions
Evoke has set the gold standard for delivering superior cloud solutions that reinvigorate businesses.