Top-of-the-Line Open-Source Services to

Drive Your Business Growth
We have a team of expert developers who specialize
in various open-source platforms such as
Java, PHP, and more.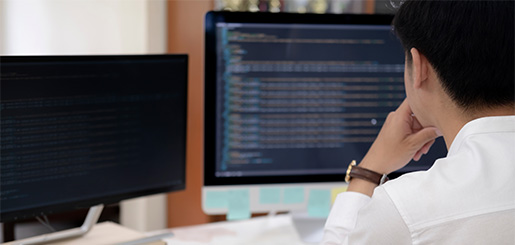 At Evoke, we offer a comprehensive range of open-source development services, including software application development, web development, mobile app development, e-commerce solutions, and more.
Our specialists have years of experience in developing scalable, secure, and user-friendly solutions for businesses of all sizes. We follow a structured development process that ensures timely delivery and high-quality results.
Consulting and Advisory
We can develop comprehensive strategies that are streamlined to withstand critical business challenges.
Application Development
We can develop applications using the Open-Source platform that are robust and equipped with superior functionality. Our experts can help organizations achieve their future business growth and realize desired outcomes.
eCommerce Solutions
We can develop ecommerce applications that can adapt to the organization's specific business goals. Our ecommerce experts can walk the talk and develop solutions that are on budget, meets specific business needs and delivered within a specific timeframe.
Integration Services
We can develop Open-Source solutions that integrate with your existing IT systems. Our solutions can also function across platforms and can be easily tailored to all future changes.
Web Solutions
We can develop complex Open-Source web portals that are able to meet modern business requirements.